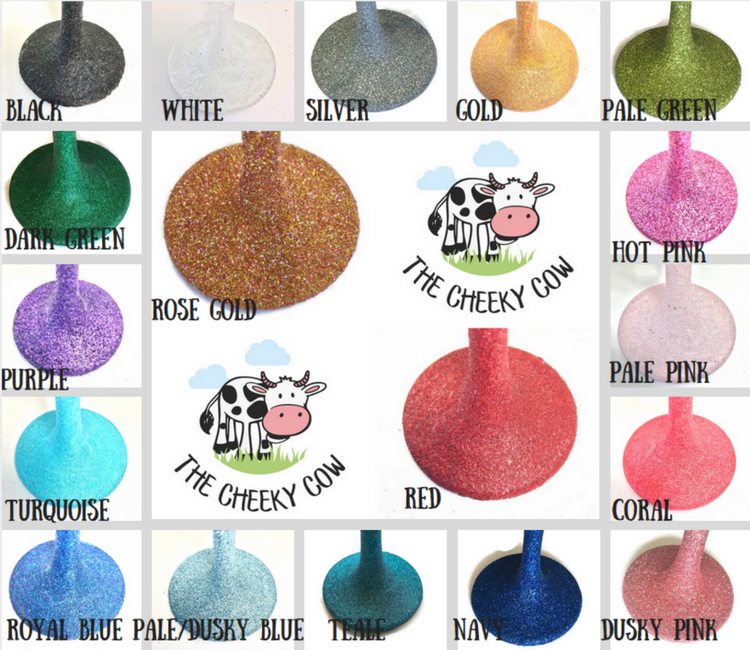 Glitter Colours
We have over 18 glitter colours for you to choose from that we use for the stems of champagne, wine, coffe, gin and cocktail glasses. These colours are not for the lettering. We choose that for you based on your glitter choice but it will compliment your colour scheme.
Colours
Black, White, Gold, Silver, Rose Gold, Hot Pink, Pale Pink, Coral, Dusky Pink, Navy Blue, Royal Blue, Teal, Turquoise, Dusky Blue, Emerald Green, Red, Purple.
You can choose from our lettering colours when you choose a pint glass, tumbler or sweet jar.
Colours Available
Black, White, Red, Purple, Navy Blue, Light Blue, Royal Blue, Pink, Gold, Silver.